Featured Videos
OANDP-L Posts
Today

Lauren Anderson

Tracy Ledford

Last Week

Rammell, Jared Delbert

Chris Baschuk

Carey

Missy Salmons

Elizabeth Mansfield

Kassie Phillips

Brendan Cahill

Adele Jeppesen
Advertisement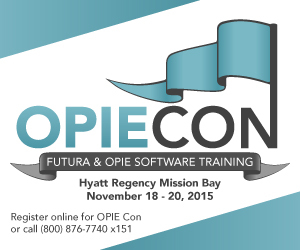 EDGE Quick Credit is a simple way to offer and market one- to two-credit continuing education courses about products advertised in The O&P EDGE. Courses can be taken from the comfort and convenience of your home or office.
Product Directory Highlights
kinderBAND Cranial Helmets - BioSculptor
kinderBAND is a custom made cranial remolding orthosis for infants. Practitioners can send in casts or BioScanner files for fabrication. Files may be uploaded to noplaster.com.
KINEGEN.air-active - Streifeneder USA
The 3A1800 KINEGEN.air-active by Streifeneder USA is the latest addition to the KINEGEN knee series. It's sleek design is a 4 bar, pneumatic knee with a 150º flexion angle. Rediscover Us!
Cascade Offers Absolute Straight Sleeve
Featuring a combination of extra-soft gel and Spectralon fabric, the Absolute Straight Sleeve creates a secure, comfortable and durable fit for your patients.
LimbLogic for Transtibial & Transfemoral
The LimbLogic side mount, originally developed as part of the WillowWood One System, is now available separately for transfemoral applications! The distal mount version is suitable for transtibial use.
Industry Stocks
Symbol

Last

Change

Volume

HGR
14.14
-0.36
233149
NSDQ
4796.61
-42.03
0
DOW
N/A
N/A
N/A
As of 10/13/2015
Popular Resource Links