Patron Sponsors

Featured Videos
OANDP-L Posts
Yesterday

Duane Nelson

Clinical Orthotic Consultants

Wednesday

Wil Haines

Eric Eisenberg

Tony van der Waarde

Tuesday

Spencer Doty

Porter, Joseph E.

Annaldasula CPC, Padmavathi S.

DAO Finance Department

Chris Phillips
Advertisement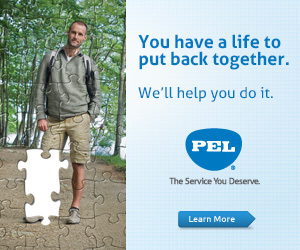 EDGE Quick Credit is a simple way to offer and market one- to two-credit continuing education courses about products advertised in The O&P EDGE. Courses can be taken from the comfort and convenience of your home or office.
Product Directory Highlights
kinderBAND Cranial Helmets - BioSculptor
kinderBAND is a custom made cranial remolding orthosis for infants. Practitioners can send in casts or BioScanner files for fabrication. Files may be uploaded to noplaster.com.
Torsion Receiver for Fusion & DuraLite
WillowWood's proximal Torsion Receiver for the Fusion™ and DuraLite™ Feet mounts on top of the foot shank and requires no drilling. Features 24 degrees internal rotation and 24 degrees external rotation.
Cascade Offers Seattle NaturalFlex
Split keel design based on the proven performance of the Seattle Energy foot. Flexible fiberglass composite keel. Offers dynamic response and good ground compliance. Removable sandal toe foot shell.
Industry Stocks
Symbol

Last

Change

Volume

HGR
21.45
-0.12
77849
NSDQ
4791.63
+4.312
0
As of 11/28/2014
Popular Resource Links