Patron Sponsors

Featured Videos
OANDP-L Posts
Today

Gary Yackley CP

Graeme Macpherson

James Falcone

ted

Markus Saufferer

Mark Miller

ted

Trevor Townsend

Douglas Hodge

Jacob Townsend
Advertisement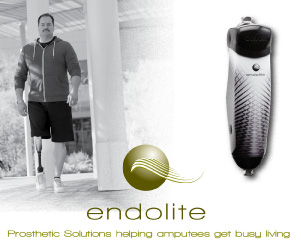 EDGE Quick Credit is a simple way to offer and market one- to two-credit continuing education courses about products advertised in The O&P EDGE. Courses can be taken from the comfort and convenience of your home or office.
Product Directory Highlights
Express AK Liners Retrofit with Alphas
WillowWood's Express AK Liner is a softer-durometer silicone that replicates the feel and comfort of TPE gel liners. Specifics: AK profile & buff fabric color. Initial size offering is Large Plus.
Cascade Offers Willow Wood LimbLogic®
This electronic elevated vacuum system features a small, Bluetooth® Low Energy fob, inductive charging (no more pins to line up!) and an improved 4-hole controller design with a field-serviceable outlet filter.
kinderBAND Cranial Helmets - BioSculptor
kinderBAND is a custom made cranial remolding orthosis for infants. Practitioners can send in casts or BioScanner files for fabrication. Files may be uploaded to noplaster.com.
Industry Stocks
Symbol

Last

Change

Volume

HGR
36.93
-0.34
211332
NSDQ
4334.448
-1.774
0
As of 3/10/2014
Popular Resource Links