Patron Sponsors

Featured Videos
OANDP-L Posts
Yesterday

Jack Ben-Ezra

Glenn

Shawn McKearin

Elizabeth Mansfield

Wednesday

Jack Ben-Ezra

Charles H Pritham

Jack Ben-Ezra

Andrew Francis

Bonni Wilke

BT Orthotic Labs,Inc.
Advertisement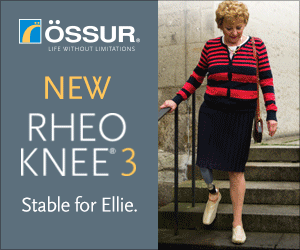 EDGE Quick Credit is a simple way to offer and market one- to two-credit continuing education courses about products advertised in The O&P EDGE. Courses can be taken from the comfort and convenience of your home or office.
Product Directory Highlights
Cascade Offers Hybrid Knee
This fusion of microprocessor controlled technologies gives you a hybrid system that prevents unnerving buckling at the knee, and enables easier walking in greater comfort. Features stance phase and swing phase control.
Responsive K2 Foot from WillowWood
WillowWood's DuraWalk foot has a patient weight limit of 350 lb. With this foot, clinicians can choose to use standard or heavy-duty endoskeletal components. WillowWood makes the choice easy by offering two DuraWalk foot kits.
kinderBAND Cranial Helmets - BioSculptor
kinderBAND is a custom made cranial remolding orthosis for infants. Practitioners can send in casts or BioScanner files for fabrication. Files may be uploaded to noplaster.com.
Industry Stocks
Symbol

Last

Change

Volume

HGR
34.38
-0.01
257294
NSDQ
4148.338
+21.372
0
As of 4/24/2014
Popular Resource Links