Featured Videos
OANDP-L Posts
Tuesday

Scott Saunders

nick wheeler

rhett smith

Monday

Gassert Roger

Last Week

David Hendricks

Chris Phillips

NYRehab

Greg Berry

Zach and Finn

Jim Del Bianco
Advertisement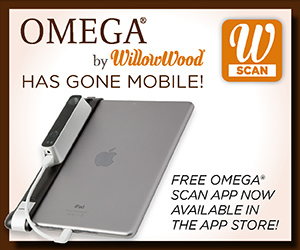 EDGE Quick Credit is a simple way to offer and market one- to two-credit continuing education courses about products advertised in The O&P EDGE. Courses can be taken from the comfort and convenience of your home or office.
Product Directory Highlights
Silicone Comfort for Transfemoral Use
Alpha Silicone AK Liners use a unique blend of medical-grade silicone, vitamin E, and skin conditioners to yield a smooth, nongreasy, and nontacky surface that is comfortable against the skin. Our symmetrical profile provides extra protection to the distal femur and allows the liner to be rotated for extended wear.
Cascade Offers Hybrid Knee
This fusion of microprocessor controlled technologies gives you a hybrid system that prevents unnerving buckling at the knee, and enables easier walking in greater comfort. Features stance phase and swing phase control.
kinderBAND Cranial Helmets - BioSculptor
kinderBAND is a custom made cranial remolding orthosis for infants. Practitioners can send in casts or BioScanner files for fabrication. Files may be uploaded to noplaster.com.
PeroSupport.tec - Streifeneder USA
The PeroSupport.tec by Streifeneder USA is made of carbon-prepreg and based on customer feedback, one of the best AFO's on the market. Featuring extremely high stability and lower weight.
Industry Stocks
Symbol

Last

Change

Volume

HGR
N/A
+0
0
NSDQ
4707.98
-202.06
0
DOW
N/A
N/A
N/A
As of N/A
Popular Resource Links