Featured Videos
OANDP-L Posts
Yesterday

Jarrod Eccles

Don McGovern

Tuesday

Roy, Serge H

Jim Del Bianco

Mitchell Hirsch

Secretariat ICHPO

captnkw

Secretariat ICHPO

Last Week

Daniel Blocka

Jim Soltau CP
Advertisement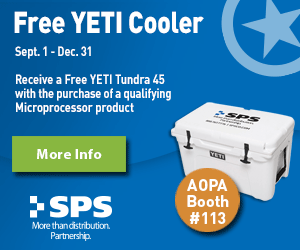 EDGE Quick Credit is a simple way to offer and market one- to two-credit continuing education courses about products advertised in The O&P EDGE. Courses can be taken from the comfort and convenience of your home or office.
Product Directory Highlights
Cascade Offers Swiftwick® Valor™ Sock
The Valor combines Olefin, a hollow Nobel Prize-winning fiber, with a sculptured compression construction that incorporates Swiftwick's patented Active-Antimicrobial technology.
kinderBAND Cranial Helmets - BioSculptor
kinderBAND is a custom made cranial remolding orthosis for infants. Practitioners can send in casts or BioScanner files for fabrication. Files may be uploaded to noplaster.com.
Earn CEUs at Our New Education Center
Streifeneder USA is excited to announce our new Education Center located in Tampa, FL. Education is an important part of our mission, which is why we're now offering monthly CEU courses. Rediscover and learn with us!
Industry Stocks
Symbol

Last

Change

Volume

HGR
15.98
+0.22
168863
NSDQ
5116.14
+13.33
0
DOW
N/A
N/A
N/A
As of 11/25/2015
Popular Resource Links