Featured Videos
OANDP-L Posts
Thursday

Bryan King

Wednesday

Abe Mathews

Mitchell Hirsch

Fred Callihan

Herb Shalant

Darrel - Summit

Elizabeth Mansfield

Irving, Paul

Tuesday

John Craig

Duane Nelson
Advertisement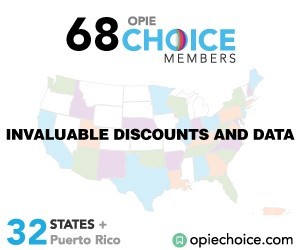 EDGE Quick Credit is a simple way to offer and market one- to two-credit continuing education courses about products advertised in The O&P EDGE. Courses can be taken from the comfort and convenience of your home or office.
Product Directory Highlights
ORION microprocessor controlled knee
The ORION microprocessor knee offers enhanced stability for low to moderate activity K3 amputees. Onboard Smart programming reduces porgramming time and provides optimal knee performance.
New Socket Comfort – Streifeneder USA
Our new silicone liners are anti-bacterial and offer distal rotation control, providing maximum wearing comfort and improved stability. Options are available in both 3 and 6mm, with and without distal connection.
Reliable & Secure Elevated Vacuum
The smartest elevated vacuum system available, LimbLogic features a Bluetooth Low Energy fob, inductive charging, & four-hole, controller with field-serviceable exhaust filter. Rated for 350lb patient weight limit.
medi USA - Panthera CF III
Panthera CF III continues medi's innovative tradition of seamless carbon and elastomer foot design for the moderate to high K3 amputee. The revolutionary, single continuous carbon spring eliminates multiple plates and connecting bolts, creating an uninterrupted and flowing progression from heel strike to toe-off.
Cascade Offers SmartKnit® AFO Sock
A seam-free, wrinkle-free sock that fits like a second layer of skin. Provides exceptional softness and wicks perspiration. CoolMax®/Lycra®. Machine wash and dry.
Industry Stocks
Symbol

Last

Change

Volume

HGR
12.54
-0.59
154078
NSDQ
4363.14
-146.42
0
DOW
N/A
N/A
N/A
As of 2/5/2016
Popular Resource Links