Patron Sponsors

Featured Videos
OANDP-L Posts
Last Week

Chris Wells CP,LP

Gordon Bass

Ingvar Leskovar

Ben McMurtrie

Gary Kroll

Macleod, Toran D

alpikecp

Glenn

Harry Phillips

Bryan King
Advertisement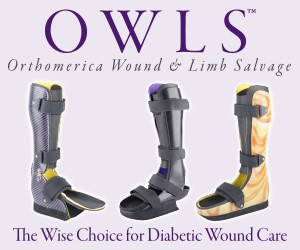 EDGE Quick Credit is a simple way to offer and market one- to two-credit continuing education courses about products advertised in The O&P EDGE. Courses can be taken from the comfort and convenience of your home or office.
Product Directory Highlights
kinderBAND Cranial Helmets - BioSculptor
kinderBAND is a custom made cranial remolding orthosis for infants. Practitioners can send in casts or BioScanner files for fabrication. Files may be uploaded to noplaster.com.
Cascade Offers ProComp Plastic Sheets
ProComp is a polypropylene-based composite that is stabilized with discontinuous carbon fiber. The individual fibers provide the ability of the composite to flow and stretch during melt temperature vacuum forming.
Free Alpha Sizing Wheel
Wishing for a handy tool to determine what size Alpha Liner will fit a patient? Request a free Alpha Sizing Wheel. The tool has all the size measurements for transtibial, transfemoral, upper extremity & pediatric liners.
Industry Stocks
Symbol

Last

Change

Volume

HGR
22.38
+0.61
745338
NSDQ
4765.38
+16.983
0
As of 12/19/2014
Popular Resource Links