Featured Videos
OANDP-L Posts
Last Week

shraddha rasal

Warren Mays

Katie Brinkley

Warren Mays

Michelle Whitehead, CPO

Alabama POA

M. Teri Powers-Watts, CPO, CPED

Frank Frankovitch, CPO

M. Teri Powers-Watts, CPO, CPED

Anne Pare
Advertisement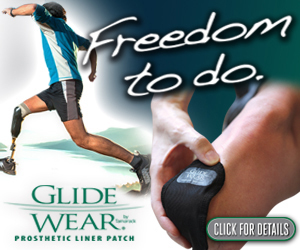 EDGE Quick Credit is a simple way to offer and market one- to two-credit continuing education courses about products advertised in The O&P EDGE. Courses can be taken from the comfort and convenience of your home or office.
Product Directory Highlights
Mobile Scanning Just Got Easier
OMEGA Scan, WillowWood's exclusive, custom-designed app for the Structure Sensor, is now available in the App Store. Finally...an app that works with OMEGA software!
Cascade Offers Hybrid Knee
This fusion of microprocessor controlled technologies gives you a hybrid system that prevents unnerving buckling at the knee, and enables easier walking in greater comfort. Features stance phase and swing phase control.
KINEGEN.air-active - Streifeneder USA
The 3A1800 KINEGEN.air-active by Streifeneder USA is the latest addition to the KINEGEN knee series. It's sleek design is a 4 bar, pneumatic knee with a 150║ flexion angle. Rediscover Us!
kinderBAND Cranial Helmets - BioSculptor
kinderBAND is a custom made cranial remolding orthosis for infants. Practitioners can send in casts or BioScanner files for fabrication. Files may be uploaded to noplaster.com.
Industry Stocks
Symbol

Last

Change

Volume

HGR
N/A
+0
0
NSDQ
5087.50
-12.66
1588125058
DOW
N/A
N/A
N/A
As of N/A
Popular Resource Links