Featured Videos
OANDP-L Posts
Yesterday

Comfort Prosthetics

Yahoo

R. J. Garrick

Ingvar Leskovar

David Ritchie

Last Week

Stacey Richardson

Jeff Ropp

Monique Van den Boom

Aaron Laster

NAAOP
Advertisement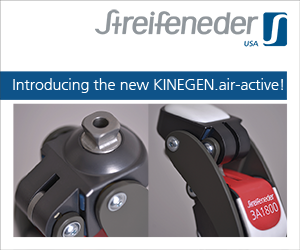 EDGE Quick Credit is a simple way to offer and market one- to two-credit continuing education courses about products advertised in The O&P EDGE. Courses can be taken from the comfort and convenience of your home or office.
Product Directory Highlights
kinderBAND Cranial Helmets - BioSculptor
kinderBAND is a custom made cranial remolding orthosis for infants. Practitioners can send in casts or BioScanner files for fabrication. Files may be uploaded to noplaster.com.
PENTAGON Knee Orthosis at Cascade
This orthosis allows the calf and thigh segments to shorten and lengthen with the patient's extremity during flexion and extension.The unique Pentagon design can address up to five different mechanical knee functions.
PeroSupport.tec - Streifeneder USA
The PeroSupport.tec by Streifeneder USA is made of carbon-prepreg and based on customer feedback, one of the best AFO's on the market. Featuring extremely high stability and lower weight.
2015 AOPA National Assembly ~ San Antonio
Register today for the AOPA National Assembly, October 7-10, 2015 at the Henry B. Gonzalez Convention Center in downtown San Antonio, Texas. The planning committee has been hard at work to create a unique educational experience for you.
Industry Stocks
Symbol

Last

Change

Volume

HGR
23.81
-0.71
155874
NSDQ
4958.47
-122.04
0
DOW
N/A
N/A
N/A
As of 6/29/2015
Popular Resource Links