Featured Videos
OANDP-L Posts
Today

kevin

Yesterday

Richard Feldman

Melissa Edwards

ann

Last Week

captnkw

mcmok

Brittany Stresing

DOUGLAS VAN ATTA

Rick Stapleton

Justin Tegerstrand
Advertisement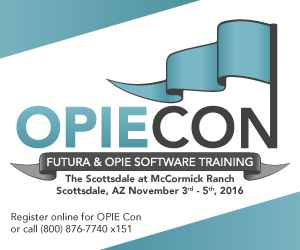 EDGE Quick Credit is a simple way to offer and market one- to two-credit continuing education courses about products advertised in The O&P EDGE. Courses can be taken from the comfort and convenience of your home or office.
Product Directory Highlights
kinderBAND Cranial Helmets - BioSculptor
kinderBAND is a custom made cranial remolding orthosis for infants. Practitioners can send in casts or BioScanner files for fabrication. Files may be uploaded to noplaster.com.
Cascade Offers Raize™ Ankle/Foot System
The Raize is a unique microprocessor ankle/foot system in a low profile, lightweight design. Its dorsiflexion range reduces damaging forces on the residual limb and enhances stability on slopes and slippery surfaces.
Magnum…Built Heavy Duty
A complete socket-to-foot solution, the Magnum Heavy Duty System is designed to support 350 pounds. Multiple options for toe resistance, heel height & connectors are available. Purchase as kit or individual components.
Earn CEUs at Our New Education Center
Streifeneder USA is excited to announce our new Education Center located in Tampa, FL. Education is an important part of our mission, which is why we're now offering monthly CEU courses. Rediscover and learn with us!
Industry Stocks
Symbol

Last

Change

Volume

HGR
N/A
+0
0
NSDQ
5211.37
-48.70
1588125058
DOW
N/A
N/A
N/A
As of N/A
Popular Resource Links