Featured Videos
OANDP-L Posts
Thursday

laduan jr

Richard Feldman

Allison Cerutti

Allison Cerutti

Wednesday

Rick Stapleton

Melinda Stapleton

Becky Curls

Michael Arnette

Jeff Vranesh, CPO

AABCP
Advertisement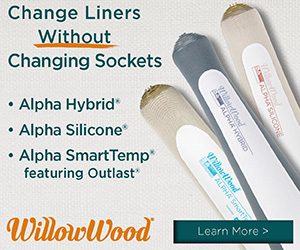 EDGE Quick Credit is a simple way to offer and market one- to two-credit continuing education courses about products advertised in The O&P EDGE. Courses can be taken from the comfort and convenience of your home or office.
Product Directory Highlights
Cascade Offers Deburring Tool
Great for deburring and shaping edges on AFOs. Featuring a superior design that will debur hard plastics effortlessly without the fear of cutting your hand.
kinderBAND Cranial Helmets - BioSculptor
kinderBAND is a custom made cranial remolding orthosis for infants. Practitioners can send in casts or BioScanner files for fabrication. Files may be uploaded to noplaster.com.
Industry Stocks
Symbol

Last

Change

Volume

HGR
N/A
+0
0
NSDQ
5828.74
+11.04
1521734789
DOW
N/A
N/A
N/A
As of N/A
Popular Resource Links